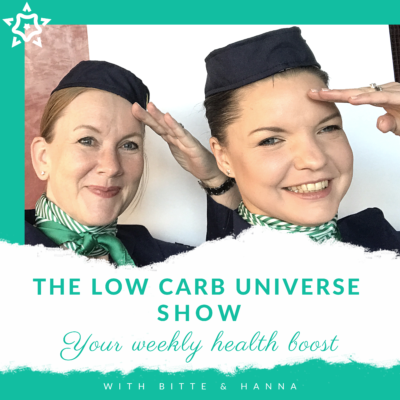 Podcast: Play in new window | Download
Welcome to your weekly health boost on The Low Carb Universe Show! Today, we're talking about so many things, including Spain & Negative Spurs!
So, put on your walking shoes, hop on to your commute or just chill while listening to this fun episode, where we talk about all this (and much more!)  :
Bitte's beloved Mallorca
Alone time grocery shopping 💓
Weather forecast for November released, because it looks really good!
Hanna's Barcelona Meet-Up
The importance of community, knowledge, inspiration and fun – all baked into one and the same event! (See more in Hanna's Monday live on Facebook) Join us for similar experiences at The Low Carb Universe 2019!
Hanna's Endocrinologist Visit… What was her claimed HbA1c?!
Recognizing negative thought patterns and doing something about them
Being spurred on by negative comments (& Hanna's passionate speech)
Do you know any low carb/real food critics that should be invited to The Low Carb Universe 2019? Let us know (and we'll even give them a discount!)!
Our Event Only ticket – join us for the event while staying somewhere else. Book now: bit.ly/lcu19!
What's your health boost this week? Share it in a comment below!
https://thelowcarbuniverse.com/wp-content/uploads/2019/07/LCU-Show.png
3000
3000
The Low Carb Universe
/wp-content/uploads/sites/10/2018/12/TheLowCarbUniverseLogo2019.png
The Low Carb Universe
2019-09-25 09:00:05
2019-10-01 15:34:13
Spain & Negative Spurs