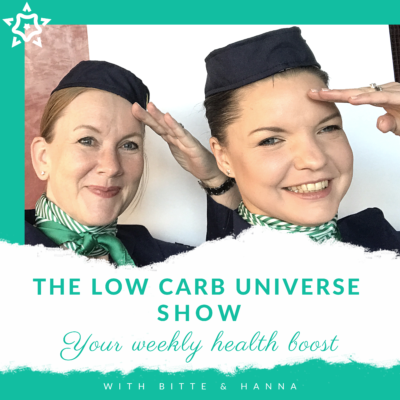 Adventure & Keyboard Warriors
Podcast: Play in new window | Download
Welcome to your weekly health boost with us on The Low Carb Universe Show! After a rough night (but not in the way you think), we're happy to talk about adventure and keyboard warriors!
This week, we're boost talking about the following (and, as usual, SO MUCH MORE) :
Mallorca´s Thunderstorm
The benefit of working for yourself from home
Bitte's adventure to Santa Catalina & the market & her cheese plate
Bitte's weight loss adventure, check her picture from 2008 here
Get a haircut (perhaps at Blush in Palma?)
Hanna's spontaneous date! <3
…and her dinner with friends
Showing up authentically online, answering hate mail (see the post here) "Keyboard warriors are the worst!"
Hanna's booked her ticket to Mallorca, and she's incredibly excited! Tickets for our signature event The Low Carb Universe 2019 are available now: bit.ly/lcu19
Grab your walking shoes, head phones, dog, or let us boost you on your commute!
What's your health boost this week? Share it with us in a comment!
https://thelowcarbuniverse.com/wp-content/uploads/2019/07/LCU-Show.png
3000
3000
The Low Carb Universe
/wp-content/uploads/sites/10/2018/12/TheLowCarbUniverseLogo2019.png
The Low Carb Universe
2019-10-23 12:13:46
2019-10-29 09:52:17
Adventure & Keyboard Warriors