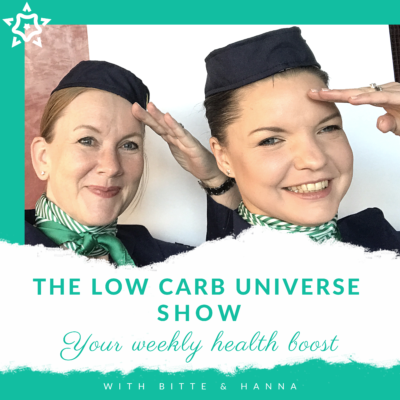 Road Trip & Love Celebration
Podcast: Play in new window | Download
The Low Carb Universe Show is back with your weekly health boost – today we're talking about a road trip & a celebration of love!
In this weeks episode, we also talk about the following (and we laugh. A lot!) :
Bitte's boost of her life was this past weekend! Listen to what she got up to, and if you want to know more, check out her Monday chat on our Facebook page ! 
The importance of spending time with likeminded people with similar interests
The (bigger) importance of spending time with your BFF! Preferably on a road trip!
Hanna's love celebration. Does acknowledging love always take a grand gesture? And does one need a partner for this?
Noise vs signal of news sources
Hanna's ketone measurement, and what is GKI? 
The contagious boost of attending retreats! Want to get a boost? Join us at The Low Carb Universe 2019! 
Bring us along for a walk, a coffee break in the sun or perhaps we can help make your commute a little bit more fun?
Speaking of a road trip, anyone remember what these lyrics are from? Let us know in a comment below!
Road-trippin' with my two favorite allies
Fully loaded we got snacks and supplies
What's your health boost this week? Did you also go on a road trip? Perhaps you're looking for a Vitamin D boost? Share it with us in a comment below!
https://thelowcarbuniverse.com/wp-content/uploads/2019/07/LCU-Show.png
3000
3000
The Low Carb Universe
/wp-content/uploads/sites/10/2018/12/TheLowCarbUniverseLogo2019.png
The Low Carb Universe
2019-09-18 09:00:13
2019-10-01 15:34:06
Road Trip & Love Celebration