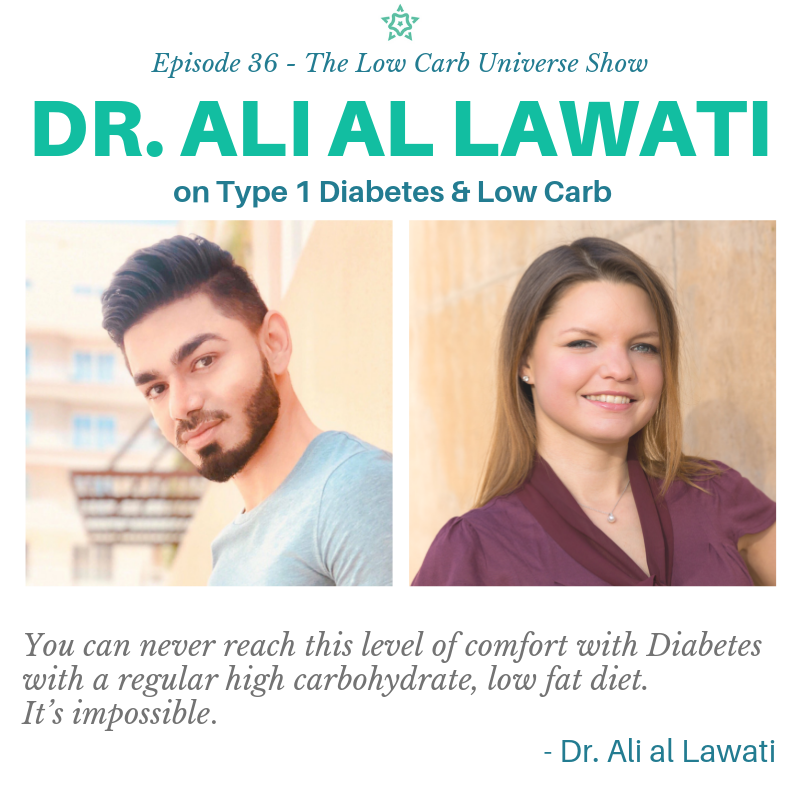 Podcast: Play in new window | Download
"You need to give up something to gain something." – Dr. Ali al Lawati
Listen in as Hanna chats to internist and fellow Type 1 Diabetic, Dr. Ali al Lawati!
They talk about this (and much more!):
Dr. Ali's diagnosis story. When was he diagnosed with Type 1 Diabetes, how and what was the diet he was advised to follow at first?
How did Dr. Ali get into medicine?
Insulin and the weight gain – how did Dr. Ali solve that?
Diabetic complications – what can we do to halt them? And what did Dr. Ali do to reverse his?
The incredible story of how Dr. Ali discovered that a low carb way of eating was right for him.
Endocrinologists and basic biochemistry – what's missing?
Learn Dr. Ali's top 3 tips to simplify you're life with Diabetes
"It's sad that a lot of doctors don't know the power of changing lifestyles." – Dr. Ali al Lawati
Both Dr. Ali and Hanna share some true gems in terms of their lives with Type 1 Diabetes, their struggles, wins and hope for the future. This episode is very special.
"You can never reach this level of comfort with Diabetes with a regular high carbohydrate, low fat diet. It's impossible." – Dr. Ali al Lawati
What did you learn? And who is your diabetes hero? Leave a comment below to let us know!
Ps. You can of course meet Dr. Ali al Lawati in Mallorca, Spain this November! Get your ticket for our signature event #LCU18 here! 
https://thelowcarbuniverse.com/wp-content/uploads/2019/02/LCUShowEp36.png
800
800
The Low Carb Universe
/wp-content/uploads/sites/10/2018/12/TheLowCarbUniverseLogo2019.png
The Low Carb Universe
2018-10-04 09:53:10
2019-03-21 11:26:07
Dr Ali al Lawati on Type 1 Diabetes